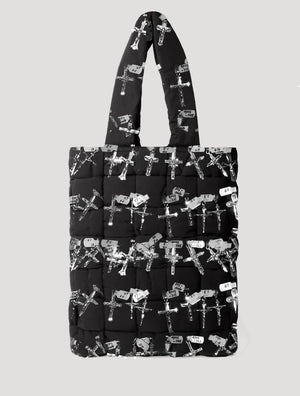 LE GRAND HEIRS
Le GRAND HEIRS 'Carpenter Camo' Oversized Woven Tote
Sale price Price $ 175.55 Regular price Unit price / per
Tax included.
Rectangular high grade woven nylon oversized tote bag.
Expertly made in America from luxurious eco-friendly nylon made from recycled plastics, with a spacious interior to fit all your daily and/or travel essentials -  it makes for the perfect weekender. The padded straps allow for a comfortable shoulder fit regardless of a formal or casual outfit. 
Approx.  18" (1.5 ft) length x  height 23" (1.9 ft).
American Made 

Machine washable
Best for: Weekender getaways to the beach, everyday errand essential carrier, or storage carrier for other essential accessories (cell phones, sunglasses, make up bags, passports and identification or even a quick outfit change. 
Scroll below for additional images.